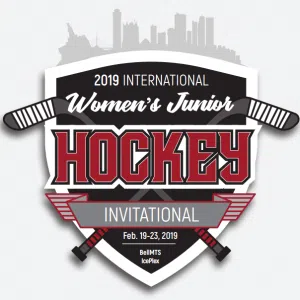 MIKE FM Winnipeg, the Manitoba Women's Junior Hockey League and the International Women's Junior Hockey Invitational Tournament Committee are pleased to announce the start times for all 19 tournament games running from Tuesday February 19th to Saturday February 23rd.
The full round-robin matchups will be released in the coming weeks.
MIKE FM Winnipeg will be the home of every tournament game from the opening face-off  though to the conclusion of the Gold Medal game,  featuring live game action and same day replays of all tournament games along with further details to be unveiled in the coming weeks.
As always, fans are encouraged to visit  https://www.iwjhi.ca/ for the latest tournament news and information.
Game #
Day:
Date:
Away:
Home:
Time:
Channel:
1
Tuesday
February 19th
TBD
TBD
8:00 AM
TBD
2
Tuesday
February 19th
TBD
TBD
8:15 AM
TBD
3
Tuesday
February 19th
TBD
TBD
10:45 AM
TBD
4
Tuesday
February 19th
TBD
TBD
6:50 PM
TBD
5
Tuesday
February 19th
TBD
TBD
6:55 PM
TBD
6
Tuesday
February 19th
TBD
TBD
9:10 PM
TBD
7
Wednesday
February 20th
TBD
TBD
8:00 AM
TBD
8
Wednesday
February 20th
TBD
TBD
8:30 AM
TBD
9
Wednesday
February 20th
TBD
TBD
11:00 AM
TBD
10
Wednesday
February 20th
TBD
TBD
5:50 PM
TBD
11
Wednesday
February 20th
TBD
TBD
6:40 PM
TBD
12
Wednesday
February 20th
TBD
TBD
8:10 PM
TBD
13
Thursday
February 21st
TBD
TBD
8:30 AM
TBD
14
Thursday
February 21st
TBD
TBD
11:00 AM
TBD
15
Thursday
February 21st
TBD
TBD
1:00 PM
TBD
Semi Final #1
Friday
February 22nd
TBD
TBD
6:00 PM
TBD
Semi-Final 2
Friday
February 22nd
TBD
TBD
8:15 PM
TBD
Bronze Medal
Saturday
February 23rd
TBD
TBD
12:45 PM
TBD
Championship
Saturday
February 23rd
TBD
TBD
3:30 PM
TBD