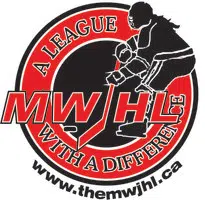 A fast and interesting off season leads into a new season when the Prairie Blaze and Manitoba Gray Owls meet on Saturday night at Bell MTS IcePlex in the MWJHL season opener.
PRAIRIE BLAZE 2018-2019 OPENING NIGHT ROSTER  *denotes rookie- (prior to game day deletions)
2- Jamie Johnson- D*
3- Chaylin Ocko-Kurarz – F*
4- Sonya Neale- F*
5- Jenaya Espenell – F/D*
6- Naomie Berube- F
8- Kaelin Gruhn- D
9- Marlee Clarkson- F
10- Mackenzie Neapew F
11- Brittney Driedger- D
12- Destyni Chiborak- F
13- Whitney Scott- F
16- Gabrielle Nayet- D
19- Kerri-ann Sweeny- F
21- Allyson Donnelly- D
22- Carley Kolotylo- F*
27- Stephanie Malloy- D
29- Jessica Thomas- F
31- Kristen Hunt- G
Coach- Dale Bear (2nd season)
MANITOBA GRAY OWLS  2018-2019 OPENING NIGHT ROSTER  *denotes rookie-  (prior to game day deletions)
2 – Courtney Allison- D
4 – McKenzie Pelletier- F
5 – Emma den Haan- D
7 – Cassidy Ilchena- F*
8 – Mallory Harvey- F
11 – Kennedy Tachinski- F*
12 – Janelle Delaquis- F
13- Jayden Weir- D
14 – Meara Grant- F
16 – Emma Julius- F
17 – Fiona Dunn- F
18 – Stephanie Gardner- D
19 – Karsty Nicolajsen- F*
24 – Macy Johannesson- F*
31 – Morgan Klassen- G*
35 –Cortney Marko- G*
41 – Callie Hislop- D*
44 – Kyra Wood-F*
91 – Claire Sandelovich- F
Coaches- Kurtis and Corey Park (1st season)
Kristen Hunt will get the start for the Prairie Blaze this evening, no starter has been announced as of yet for the Manitoba Gray Owls. This is the first of four meetings between these two teams in the regular season.
The Gray Owls are coming off a three game series loss to the Western Predators while the Prairie Blaze lost in three games to the Northern Stars, both in the opening round of the post-season last year.
LISTEN TO TONIGHTS GAME LIVE ON MIKE FM WINNIPEG  WITH VOICE OF THE MANITOBA WOMEN'S JUNIOR HOCKEY LEAGUE MICHAEL GERL BEGINNING WITH THE PREGAME SHOW AT 7:00 PM WITH FACE-OFF CURRENTLY SET FOR 7:07 PM.
NOTE: (LINK BELOW OR CLICK THE RED LISTEN LIVE BUTTON ON THE RIGHT SIDE OF THE PAGE BELOW THE HEADER)
https://streamdb6web.securenetsystems.net/cirrusencore/MIKEFM