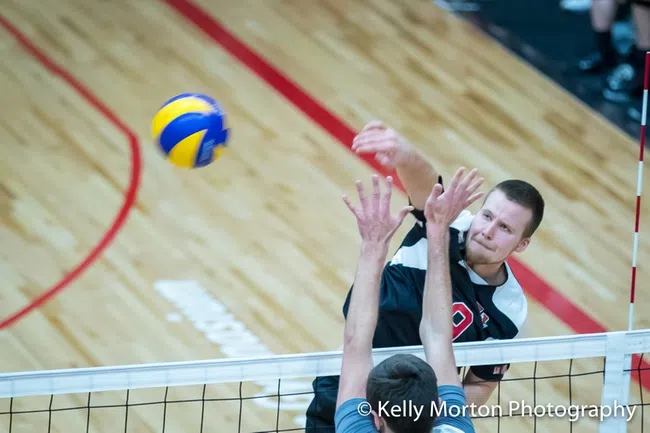 With Files from U of W Athletics:
WINNIPEG – The University of Winnipeg beat the University of Regina Cougars in straight sets. (25-14, 25-18, 25-21) on Friday night at the Duckworth Centre.
Leading the way for the Wesmen was David Bommersbach with 11 kills on 21 attempts (.333%) followed by Taylor Howe with 9 kills on 21 attempts.  Setter Mikael Clegg lead the team with 10 Digs.
For the Cougars were Cody Caldwell and Matthew Aubrey each having both 8 kills.
The teams take to the court for the rematch tomorrow at 5pm central time.