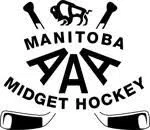 A four goal third period pushed the Eastman Selects to a 6-1 victory over the Kenora Thistles on Wednesday night.
Dallon Wilton led the Selects with two goals while Jesse Mistelbacher, Justin Svenson, Rylan Hoffman and Troy Beauchemin added the other goals.
Aiden Shumka replied with the lone goal for Kenora.
The final shots on goal favoured Eastman by a final count of 41-28,
Danton Belluk picked up the win stopping 27 for the Selects, while Cooper Hatfield stopped 35 in the loss.