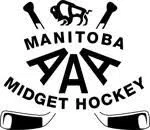 A six goal third period explosion paced the Winnipeg Wild to a 10-1 victory at Gateway Arena on Saturday afternoon.
The visitors broke the game open in the third with six goals from five different players, Belton, Benediction, Fawkes, Joss, and a pair from Serement. Billy Klymchuk scored the only for the Thrashers late in the third period to break the shutout bid of Miles Minor.
Penalties were a problem all afternoon for the home side as they took 10 minors to the Wilds two. The visitors scored twice on the power-play while the Thrashers were 0-2 with the extra man.
The Wild dominated the shot clock 14-6 in the first and 23-9 in the third- the shots were a little more even in the 2nd with the Thrashers outshooting the Wild 12-11.
The final shots on goal were 48-27 for the Wild.
Miles Minor stopped 26 shots to collect the win in goal. Dawson Rattai started for the Thrashers allowing eight  goals on 34 shots in 35:29 of action- Noah Gilbert came in stopping 12 of 14 in the remaining 14:21 in mop up relief.