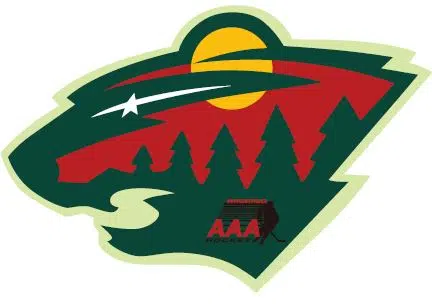 The Winnipeg Wild opened their season with a dominant and methodical performance on Friday night at Bell MTS IcePlex.
The Wild scored timely goals and held Yellowhead to only 13 shots and won 4-1
Eric Fawkes would open the scoring for the home side in the first with a goal at 5:02, Mitchell Joss and Alec Berger drew the assists with Wild outshooting Yellowhead by a 12-2 count.
Yellowhead steadied the ship for the first half of the second period just enough allowing the deficit to be cut in half at 2-1 thanks to a goal by Tanner Dutcawich, Bray Rookes and Kaelen Quane picked up the helpers at 14:38. The Wild would score two quick goals to lead 3-1 after 40 minutes on goals by Eric Fawkes, his second of the night and Zachary Faleck at 16:08 and 18:47 respectively. The Wild outshot Yellowhead by a 13-6 count in the 2nd.
The only goal of the third came off the stick of Tristan Thompson at 1:50 as the Wild would lead 4-1 outshooting Yellowhead 17-5 in the third and 42-13 overall.
Jeremy Dutcawich was brilliant in goal in a losing cause  for Yellowhead stopping 38 0f 42 shots, Kadin Klipatrick was steady stopping 12 of 13 shots he faced.
Both teams failed to score on the power-play while going a combined 0 for 9 on the evening