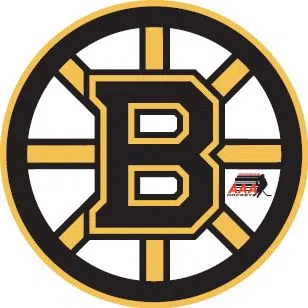 The first game in franchise history for the Winnipeg Bruins could not have gone much better. Ty Naaykens scored the first goal in team history in the first period as part of a four point night as the Winnipeg Bruins defeated the Norman Northstars 4-1 on Friday night at the Southdale CC.
The first goal came at 9:48 with Kyle Lang notching the only assist to give the Bruins a 1-0 lead going into the locker room while outshooting the visitors 8-5.
In the second period Naaykens added his second of the game at 5:09 of the period, Derek Mathez and Corbin Mariash drew the assists , the Bruins would make it 3-0 later in the period as Jayson Szun score an even strength goal at 10:45, the assists went to Jason Kotchon and Ty Naaykens, this gave the Bruins a 3-0 lead after 40 minutes of play, they outshot the North Stars 7-5 in the second period.
The Bruins would add one more goal before the end of the night as Colby Jaquet would capitalize on the power-play from Ty Naaykens and Jason Szun. In the waning minutes of the third Mitchell Reid would convert on a break-a-way set up from Hunter Rambow to break the shutout bid of Bruins goaltender Matthew Merkel at 17:14. That would be as close as the Northstars would come on the evening with the Bruins skating away victorious 4-1.
The Bruins finished the night outshooting the Northstars by a count of 14-5 in the third period for a game total of 29-15. They were 2 for 4 on the power-play while the penalty kill was a perfect 9 for 9.
Matthew Merkel picked up with win in goal making 14 saves for the Bruins while Keian Weeseen stopped 25 in the loss for Norman.